Natural History & Environmental Programs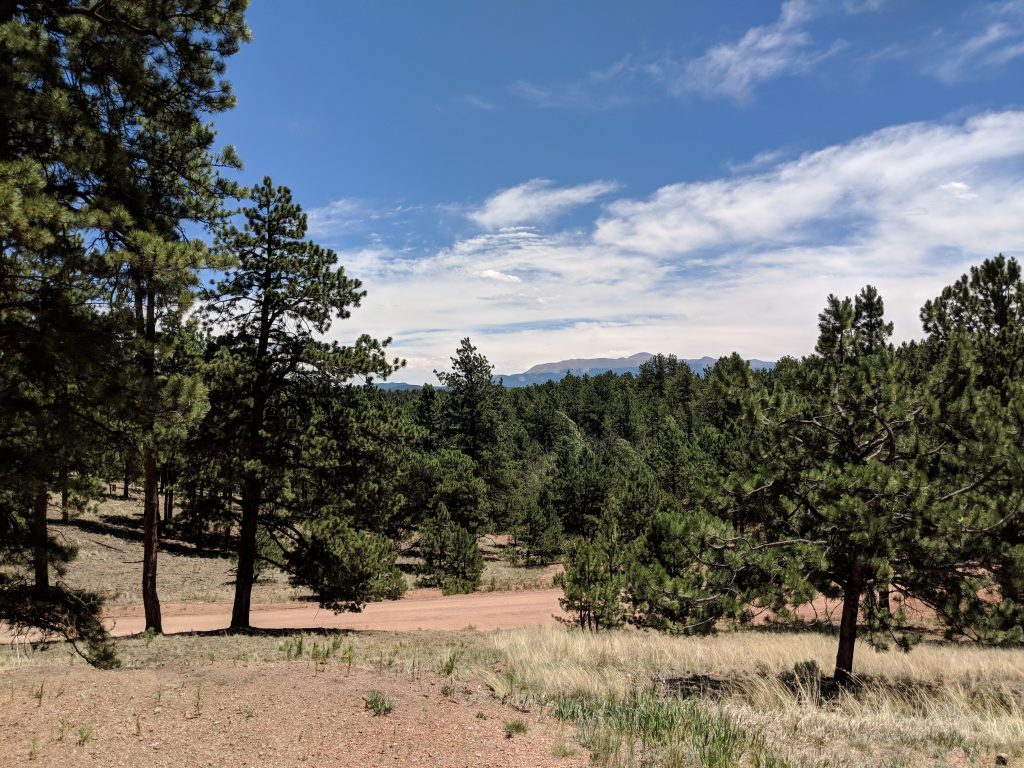 The Nature Place, designated by the National Park Service as a National Environmental Study Center, is located on over 6,000 acres of pristine mountain forestland. Each spring, summer, and fall, we take great pride in sharing this unique ecosystem with members of naturalist organizations, nature center members, or college and university alumni groups by providing personal and professional opportunities for learning, reflection, and inspiration.
Morning activities exploring fossils, glacial cirques, geology walks, birds, and more!
Afternoon activities such as crafts, fishing, hiking, biking, horseback riding, or free time
Evening activities include natural history discussions and the opportunity to view the spectacular night sky through our 17.5″ telescope with our experienced astronomer.
The Nature Place is a perfect location to explore the natural beauty Colorado has to offer!

Day Trips include:
Florissant Fossil Beds National Monument
The Monument is our neighbor to the East and is the site of some of the world's finest Oligocene fossils. Formed when the ash of an ancient volcano covered Lake Florissant 35 million years ago, the leaf and insect fossils found here are perfectly preserved. Enormous petrified sequoia tree stumps are on display at the Monument. After lunch, we'll do some digging of our own at a private dig site and hope to unearth some treasures. Along the way, our naturalists will point out various natural, geological, and cultural features.
Leavick Valley
At an elevation of 11,000', spectacular Leavick Valley lies at the base of Horseshoe Mountain, one of the world's classic glacial cirques. Nearby Mt Sherman rises to more than 14,000'. Here we can explore both alpine and subalpine ecosystems, and admire the many wildflowers, insects, and animals which survive in this difficult environment. This area also boasts many abandoned silver mines. The rich geology of the valley provides many exciting finds. We'll enjoy lunch at the beautiful glacial tarns at the base of Horseshoe Mountain. For really energetic members of the group we also offer a guided climb of Mt. Sherman.
Cripple Creek
This famous gold mining town is about 15 miles from The Nature Place. While in Cripple Creek we can visit the Mollie Kathleen Mine, a working gold mine dating from 1891. We can also ride the narrow gauge railroad through Echo Valley, and enjoy the wonderful melodrama performance at the historic Butte Opera House.

The Shelf Road
A van trip into the Sonoran Desert allows us to explore the amazing variety of plant and wildlife in yet another life zone. Our trip takes us down the Shelf Road with its stunning canyon views. We'll stop to examine fish scale fossils from over 400 million years ago. We'll travel on to the Canon City area whose cretaceous shales have yielded some of the finest dinosaur fossils in the world as well as numerous sharks' teeth, clam fossils, and other remnants from the ancient seas which once covered the area.
Witcher Ranch
The Witcher Ranch is part of our property, and is the original headquarters of the historic late 1800's cattle operation. The original blacksmith shop, potato cellar, slaughter-house, and buildings are all in tact.  We become cowboys here for a half-day to learn about this piece of western history.

Quick Homestead
The Quick Homestead is also part of our property.  The original house, barn, and outbuildings are in tact. We become Homesteaders here for a half-day to learn about this piece of United States History.
Great Hikes on our property include:
Hiking to Top of the World, Little Blue or A-Bluff are wonderful experiences where we see lots of local flora & fauna along the way.  These are our highest points on the property with a 360-degree view of the surrounding mountain ranges and valleys.  These can be accomplished in several hours, depending on how much education we show and do during the hike.
Five Billion Year Geology Walk
The Five Billion Year Geology Walk is a walk through time that shows graphically how recently we've come to have what we do.  During this walk we describe the immensity of time in the universe and on Earth.  This takes a minimum of 2 hours.
Astronomy
We have the State's 4th largest telescope in our observatory.  We provide a ½ hour talk before viewing the rings of Saturn, the moons of Jupiter and craters inside of craters on the moon, of course – depending on what is available in the sky at the time.  Seeing deep sky nebula or star clusters while gaining an understanding of what we are looking at and how far away they are, is an unforgettable experience for many students.