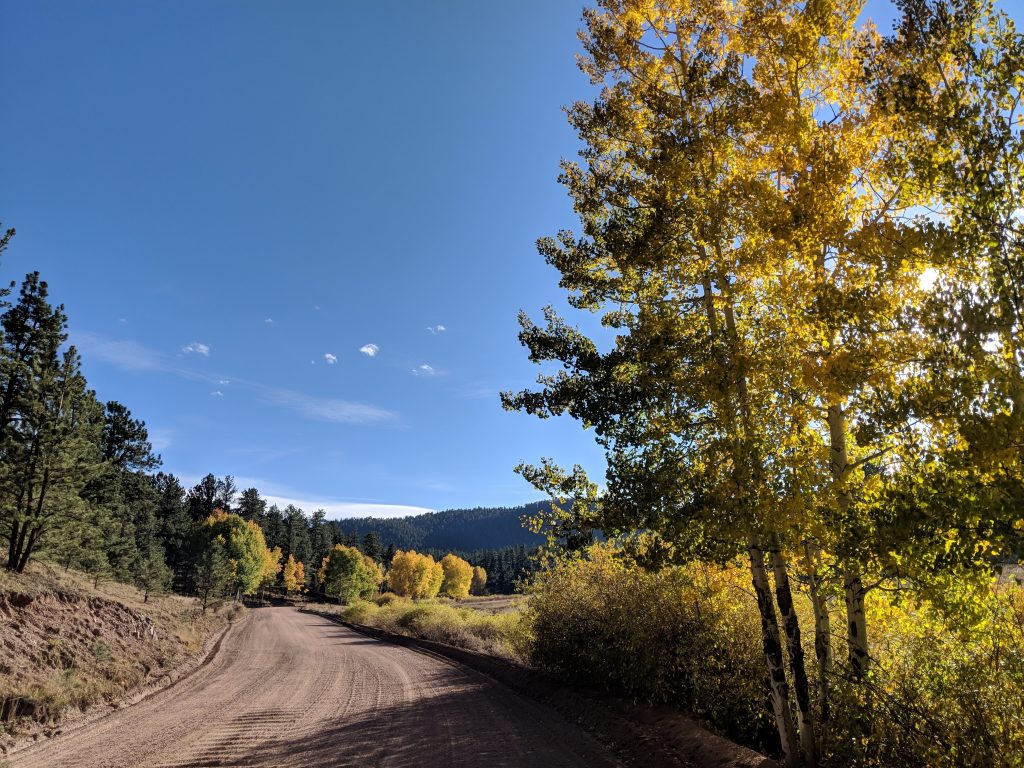 Businesses have been quick to recognize the value of how the natural environment can add to their retreats and conferences. Many companies have seen these benefits so clearly that they have worked in partnership with staff at The Nature Place to create experiences of exceptional depth and quality.
Testimonials
"This is the most life-transforming event I have encountered in 30 years around the globe. Participants come hoping to sharpen their technical skills; they leave inspired to become a better person. What better place to discover what really matters? The atmosphere is enchanting, the peaks are breathtaking, and then something magical happens."
"I have continued to live and re-live portions of the experience over the past month and I continue to be impressed with the change wrought in my own life just because I have 'been to the mountain top.' Of all the seminars I have been to in my lifetime, this event will always stand out as one of the most memorable and significant."

"Rob, Thank you for all that you and your terrific team do to make Next Level look good. Wow, can you believe we did TWO weeklong programs with you this year? My colleagues and I are grateful to call you teammates. And we do not use that term lightly".
"I was extremely impressed by the performance of the entire staff and have truly never received such prompt and courteous attention at a conference. The facilities were beautiful, the food terrific, all in a setting that was breathtaking. I have received glowing remarks from everyone who participated. Morale is up 200%!".
"Our program really emphasized teamwork within our leadership team and I certainly got that. I have more confidence and my relationship with the other members is now very strong, and we started as strangers."
"My perception about being successful has changed. The Nature Place program with Insights Discovery helped me understand how to overcome the fear that I had of the 'sticking points' that exist in our team. I am much more confident and skillful now in getting past these challenging points".
"Having done the team challenges I am more able to be creative with my team, and to think critically."
"After jumping off a pole and walking across cables with the teams support, I now know that if I put my mind to something, I can and will accomplish it. I also learned that I am a cheerleader at heart and am able to encourage others. This is an area where I lacked confidence previously."
"The High Rope Course was a moving and memorable experience for me. I am now more open to stretching myself and am working on creating a safe environment to challenge and try new things with my team at work."
"The orienteering course was absolutely energizing for me. I now have a clear understanding of the differences and likenesses between me, and others. My patience has grown as I now take time to discover where others are on the 'map'. This was a very powerful training for me. Rich in benefits."
"I am now willing to take on more responsibilities at work that were outside of my comfort zone before."
"Leaders cannot command commitment; they can only inspire it. What may begin as "my" vision emerges as "our" vision".
"This program provided me with an enriching experience that is beyond compare. Our facilitator was superb, he challenged but didn't force. It was an awesome experience to help me think beyond the norm from now on."
"I'm more reflective and confident when my leadership is sought. I react differently now to situations. And I just know that I have been transformed as a leader".
"Our Chief Officers just attended a 3 day leadership training and development program at The Nature Place. The program was nothing short of outstanding. I recommend the Insights Discovery System, the high ropes challenge course, and going to the observatory, although every activity we participated in was fun and educational. The staff was very service oriented and fun to be around. The facilities were impeccably clean and the food was outstanding. Our program and stay was also surprisingly affordable. We emerged from this experience as a more cohesive and effective leadership team."
"The challenge activities you planned were perfect. Your facilitators did an excellent job connecting with our work environment and the way they made the experience like our real life enhanced the takeaways for us. We will be back."
"Please accept my appreciation for the exceptional services provided by you and your staff in support of Forces Command. The Nature Place is the ideal site for this exciting and meaningful event, for it provides the optimum atmosphere for focusing on the important topic of character and leadership development. The comfortable quarters, delicious food and gorgeous setting only serve to enhance the experience for all of us in attendance. However, it is your staff's obvious commitment to customer service and their flexibility that make the week's session such a trouble free and valuable event."
"Compared to other training programs that I have attended, I can honestly say that this is one program that I felt was totally worth my time and that was building my abilities from the moment we started until the very end. It was the toughest training program I've been to and yet somehow I felt very comfortable with the atmosphere at all times. I would like to congratulate you on the quality of instructors that you have and also on the quality of the attendees this program attracts. This experience will stay with me for my lifetime."
"My sincere appreciation for the team building experience The Nature Place provided for my group and their families. The facilities are top notch and the location is truly magnificent. I know that the benefits gained during our time spent at The Nature Place will be long lasting".
"The S——- family would like to express our appreciation to you and the entire staff for making our reunion such a success. To entertain and meet the needs of a group whose ages range from two months to seventy-five years is no small task and you were able to pull it off to perfection. The meals, accommodations, and variety of activities were outstanding, but the most important contributing factor to the overall wonderful experience was the friendly, efficient and talented staff of The Nature Place. Thank you all for a most memorable time".
"I never knew how good it feels to be treated like 'Queen For the Day' for 4 days in a row! Thank you!"
"I just wanted to thank you for another great family reunion at The Nature Place. Your staff was great – I'd say the best yet. Shelley was the best. The facility and grounds looked great, and you've obviously made some additions and improvements. Though we never seem to get everything done that we plan, I left wondering how I could have squeezed any more into any day! The Nature Place, you, and your staff are part of our family and our family tradition Rob. I look forward to the next reunion at TNP".
"The Nature Place turned out to be so perfect. And to think I had worried a bit after making my decision last fall—was it 'spectacular' enough to satisfy?' What we enjoyed of course in this lovely setting was more simple than spectacular… Plus, an unbelievably gifted staff to help us see and appreciate more fully the beauty around us (and helping us climb those gorgeous Witcher rocks). Add to that the remoteness and privacy of the place to enjoy each other!"
"Not only is this a beautiful facility, with GREAT FOOD, the best we have seen in 10 years, but you are kind, loving, supportive people. Thank you from the bottom of my heart".
"Thank you for a wonderful setting for our program. The food was great, our rooms were clean, everything ran smoothly and everyone was friendly. You are all appreciated".
"On behalf of the M—- M——- staff, I would like to thank you for facilitating such an amazing team-building experience for us… I feel extremely confident in saying that our experience at The Nature Place proved rewarding, both personally and professionally. We all learned something about ourselves as educators and collaborators. This learning experience for the staff will most certainly have a positive impact on our students. Thank you again for helping us recognize each of our individual strengths."
"Our week in the Rockies simply wouldn't have been nearly as successful anywhere other than The Nature Place. We can't rave enough about your hospitality (and food!), and the facilities were even better than we thought possible".
"The purpose of our workshops was to develop and cement relationships. We were able to do this because of the isolation from social distraction, the relaxed atmosphere, and the comfortable, well-planned programs and meeting areas".